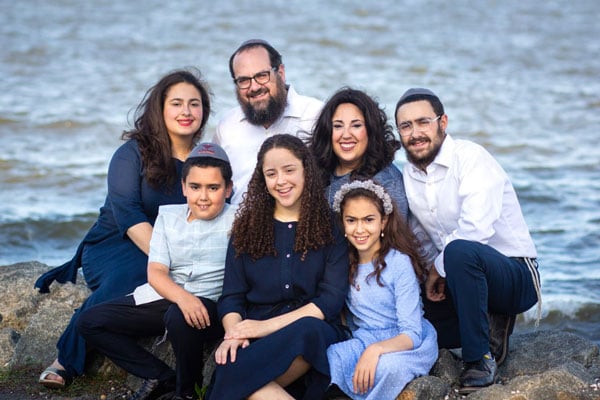 Our center is directed by Rabbi Chaim Zvi Ehrenreich and his wife Chaya and their family since its inception.
Chabad of The Nyacks is dedicated to promoting, fostering and encouraging Jewish life in a warm and welcoming environment for all people, regardless of background, level of commitment, affiliation and/or financial means.
Chabad of The Nyacks is "Your Home for Everything Jewish," offering material, emotional and spiritual support, with unconditional love and complete respect, to anyone who walks through our doors.
Chabad of The Nyacks serves as a center for Jewish life and education in the southern part of Rockland County, including: The Nyacks and River Villages, Chestnut Ridge, Nanuet, Orangetown.
Chabad is dedicated to making the beauty of our Jewish principles and heritage accessible to all Jews, assisting in bringing the light of Jewish tradition into one's life. Chabad welcomes and accepts all Jews regardless of background of affiliation.
We encourage you to learn about the many programs that we offer by visiting our website or calling: 845-356-6686. We look forward to personally greeting you at an upcoming event or class.
EXECUTIVE DIRECTOR: Rabbi Chaim Z. Ehrenreich
YOUTH & PROGRAM DIRECTOR: Mrs. Chaya Ehrenreich
REGIONAL DIRECTOR: Rabbi Avremel Kotlarsky
ADVISORY COMMITTEE: 
Leonard J. Birbrower, Esq.
Shai Crook
Howard Hellman
Chad Rubin
Bill Stein, Esq.
Mike Weiss
MAILING ADDRESS: PO BOX 335, Nyack, NY 10960
TELEPHONE: (845) 356-6686
E-MAIL: [email protected]
Chabad of the Nyacks is an affiliate of Chabad Lubavitch of Rockland and the Worldwide Chabad-Lubavitch Movement, serving the Jewish Community of The Nyacks, The River Villages and Southern Rockland County.