What Kabbalah can Teach me About me 
Are you all you can be? Living up to your potential? 

With speaker Rabbi Yossi Paltiel

 Founder of InsideChassidus.org and a popular teacher with a gift for communicating his passion for Torah and Judaism. His classes weave together classic commentaries, Jewish Law, history and philosophy, personal stories and a deep knowledge of Chassidus and Kabbala into a whole that's both intellectually challenging and heartwarming. 
He currently teaches at United Lubavitcher Yeshiva, Machon Chana Women's Institute for the Study of Judaism, and at the Beis Midrash L'Nashim (Women's and Girls' Beis Midrash and Seminary for Higher Learning).
Wednesday, October 17, 7:30pm-9:00pm
Courtyard Marriott in Montvale. 
*Refreshments will be served. 
 ---------
Monday June 25, 2012 @ 7:45 p.m.
Courtyard Marriot, 100 Chestnut Ridge Road, Montvale NJ, 07645
$15 in advance. $18 at the door. Students Free.
Become a sponsor: Bronze: $36. Silver: $54. Gold: $180.
RSVP by clicking here or send us an email to [email protected] 
and let us know how many will be joining you. 
This lecture offers something for everyone. 
Make your reservation today on the form below or call us at 845-356-6686.
--------------- 
Unity of Heart
Through Unity of Purpose
Rabbi Adin Even-Yisroel (Steinsaltz)
  First Hakhel Lecture
29 Tevet 5769 – January 25, 2009
2:30 PM - 4:00 PM
Chabad Jewish Community Center 
315 N Main Street
New City, NY 10956
Phone:845-634-0951
Email: [email protected]
Fee:Free!
Refreshments will be served. 
Sponsored by: Chabad Lubavitch of Rockland 
Rabbi Adin Even-Yisrael-Steinsaltz is a teacher, philosopher, social critic and prolific author who has been hailed by Time magazine as a "once-in-a-millennium scholar." His lifelong work in Jewish education earned him the Israel Prize, his country's highest honor.

Born in Jerusalem in 1937 to secular parents, Rabbi Even-Yisrael-Steinsaltz studied physics and chemistry at the Hebrew University. Following graduation, he established several experimental schools and, at the age of 24, became Israel's youngest school principal.

In 1965, he began his monumental Hebrew translation and commentary on the Talmud. To date, he has published 38 of the anticipated 46 volumes. The Rabbi's classic work of Kabbalah, The Thirteen Petalled Rose, was first published in 1980 and now appears in eight languages. In all, Rabbi Even-Yisrael-Steinsaltz has authored some 60 books and hundreds of articles on subjects ranging from zoology to theology to social commentary.

Continuing his work as a teacher and spiritual mentor, Rabbi Even-Yisrael-Steinsaltz established a network of schools and educational institutions in Israel and the former Soviet Union. He has served as scholar in residence at the Woodrow Wilson Center for International Studies in Washington, D.C. and the Institute for Advanced Studies at Princeton University. His honorary degrees include doctorates from Yeshiva University, Ben Gurion University of the Negev, Bar Ilan University, Brandeis University, and Florida International University.

Rabbi Even-Yisrael-Steinsaltz lives in Jerusalem. He and his wife have three children and ten grandchildren.
 ---------
An Evening of Patriotism
with
The LOYAL SOLDIER
Captain Hank Webb
Saturday, February 13, 7:30 PM
Light Buffet Dinner will be served
Sponsor: $100 - includes book autographed by author, 
Suggested Donation: $12 
Couple: $20 
Captain Webb will be available to sign books
 -------
"We're not Religious. How do we keep our kids Jewish?" 

An entertaining, interactive, and easy-to-remember and implement seminar for parents and grandparents. Through incredible stories, jokes, and exercises, this talk has literally been life-changing for audiences world-wide, and helped parents get more involved Jewishly - for themselves and their kids.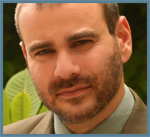 Topics covered include: 
• Principles & Practical Tips 
• "Our Family is Not Exactly Typical..." 
• "We're Intermarried but raising the kids as Jews..." 
• "Why marry Jewish?" 
• Jewish Education: Your Kids and You
Parents and Grandparents care deeply about their families' Jewish identities. Doron helps Jewish families stay Jewish - in a positive and upbeat way. 
Thursday October 21, 2010  
7:15 pm Gather, 7:30 pm Talk 
At the Sheraton Mahwah 1 International Blvd. Mahwah, NJ  

$10 Per Person  
$36 | $54 Sponsorships 

Teens Welcome 
 
RSVP: (845) 356-6686 / [email protected]
 -------------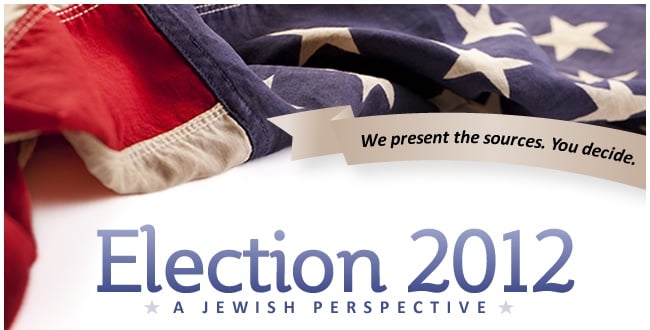 Course Begins Oct. 14th. To RSVP please email [email protected] 

Class Fee: Free:
Class Sponsor: $180 
The Hottest Issues. The Jewish Perspective.
A New Six Part Series Starting Sunday, October 14th - 9:30 - 10:30 am 


Presidential election campaigns raise issues that concern most citizens. Politicians strive for advantage as they seek election; citizens seek to do the right thing, to use the power of the ballot to express their honest convictions. The choices we make a s a nation affect our daily living in so many ways. No matter what our political affiliations may be, it is our social obligation to choose wisely and well.
Judaism has always provided guidance on all issues of life, on personal matters as well as those of public and communal concern. In this powerful series we will explore the Talmud's enduring values and its deep insights, and discover how they can help us navigate today's political hot-button issues.
Join us in a spirited give-and-take conversation, that will highlight the ageless values of our Jewish tradition, empowering you to make your own informed decision guided by Torah values. This will prove invaluable as you contribute to our great democracy by casting your vote for the candidate of your choice.
CLASS 1 - Sunday, Oct. 14TH  9:30AM
Distribution & Redistribution of WealthWhat wisdom does Judaism have to offer on the issue of the distribution of wealth? Is wealth a mark of sin, a sign that a person has greedily taken too much and necessarily impoverished others? Is poverty a sign of laziness or ineptitude, an outer indication of a poor character? Let us explore together why there is inequality in wealth and what should we do about it.
 CLASS 2 - Sunday, Oct. 21ST  9:30AM
Charity & Taxation
How did Jewish communities understand their roles in furthering the welfare of the people? In what way do Jewish law and values articulate the issues so that we can think about them well and thoughtfully proceed with effective and ethical actions that will achieve a well-understood and well-conceived goal?
 CLASS 3 - Sunday, Oct. 28TH  9:30AM
Taxation with Representation
Taxation is about providing governments with the funds they need to spend. The questions we should ask, then, are: what are the kinds of things on which it is legitimate for governments to spend; and who is empowered to decide exactly which and how many of those things the government should fund?
CLASS 4 - Sunday, Nov. 4TH  9:30AM 
Illegal Immigrants and Amnesty
Do countries have a right to admit newcomers only under certain conditions? Can a country make sure that the influx of immigrants will not disrupt its own labor market? Does a country have a right to insist that its laws be respected and its culture honored? Looking through the lens of Jewish law and tradition, we will seek a deeper understanding of the real issues at hand.
CLASS 5 - Sunday, Nov. 18TH  9:30AM 
Health Care
Whose responsibility is our health care? Are others responsible for me and am I responsible for others? Is health care insurance a contradiction to trust in G‐d? Does a community have a right to require its members to buy health insurance? What is the role of our own free choice in solving health care problems?
CLASS 6
Sunday, Nov. 25TH  9:30AM 
Campaign Finance
When a person with power accepts gifts, his vision is blinded, his judgments are skewed and people lose faith in the system. But what are the limits? Can one contribute to a PAC? Suppose a local judge gets married. Can one give a present without fear of impropriety?
 ---------
Join us for an exciting spiritual journey, a community-wide 
Farbrengen ("Gathering") 
for men and women
SOUL WORKOUT - FARBRENGEN 
in honor of YUD TES KISLEV 
Celebrating the "New Year of Chassidsm"
Saturday, Motzei Shabbos, November 27, 7:30pm 
at 
Chabad Jewish Enrichment Center 
6 Whitefield Rd, Chestnut Ridge, NY
SPECIAL GUEST SPEAKER: 
Rabbi Mendy Herson, 
Spiritual Leader & Regional Director, Chabad of Western NJ 
  Refreshments and drinks will be served. No charge. 

What is YUD TES KISLEV?

The 19th day of the Hebrew month of Kislev is celebrated as the "Rosh Hashanah of Chassidism." It was on this date, in the year 1798, that the founder of Chabad Chassidism, Rabbi Schneur Zalman of Liadi (1745-1812), was exonerated of all charges and released from imprisonment in Czarist Russia.
Rabbi Schneur Zalman, author of the Tanya, was arrested on charges that his teachings and activities threatened the imperial authority of the Czar, and was imprisoned in an island fortress in St. Petersburg. He was compelled to present the basic tenets of Judaism and various points of Chassidic philosophy and practice.
Rabbi Schneur Zalman regarded his arrest as but the earthly echo of a Heavenly indictment against his revelation of the most intimate secrets of the Torah. And he saw his release as signifying his vindication in the Heavenly court.
Kislev 19 therefore marks the "birth" of Chassidism: the point at which it was allowed to emerge, to grow and develop as an integral part of Torah and Jewish life.
For more about the 19th of Kislev  click here.    
For more about Rabbi Schneur Zalman of Liadi  click here.
What is a FARBRENGEN?

A farbrengen is an informal "gathering of souls" characterized by singing and inspiring talk.
Farbrengens are normally convened in honor of special dates on the calendar, birthdays, and on the Shabbat preceding the onset of a new Jewish month (Shabbat Mevarchim). Normally led and moderated by a rabbi or chassidic mentor, the farbrengen offers all its participants the opportunity to express their souls' troubles and worries. Those present share inspiring insights, practical ideas and stories which fortify spiritual resolve and rejuvenate the participants' commitment to higher ideals.
Chassidic songs and melodies are sung. L'chaims are said. The assembled group thus warms up, and escapes the natural inhibition against baring the soul to others. The results are astounding.
Try it. Join a farbrengen and see how it will profoundly affect your life.
-------